Apple Watch Series 4 Announced With Bigger Screen, More Powerful Speaker And More | iJailbreak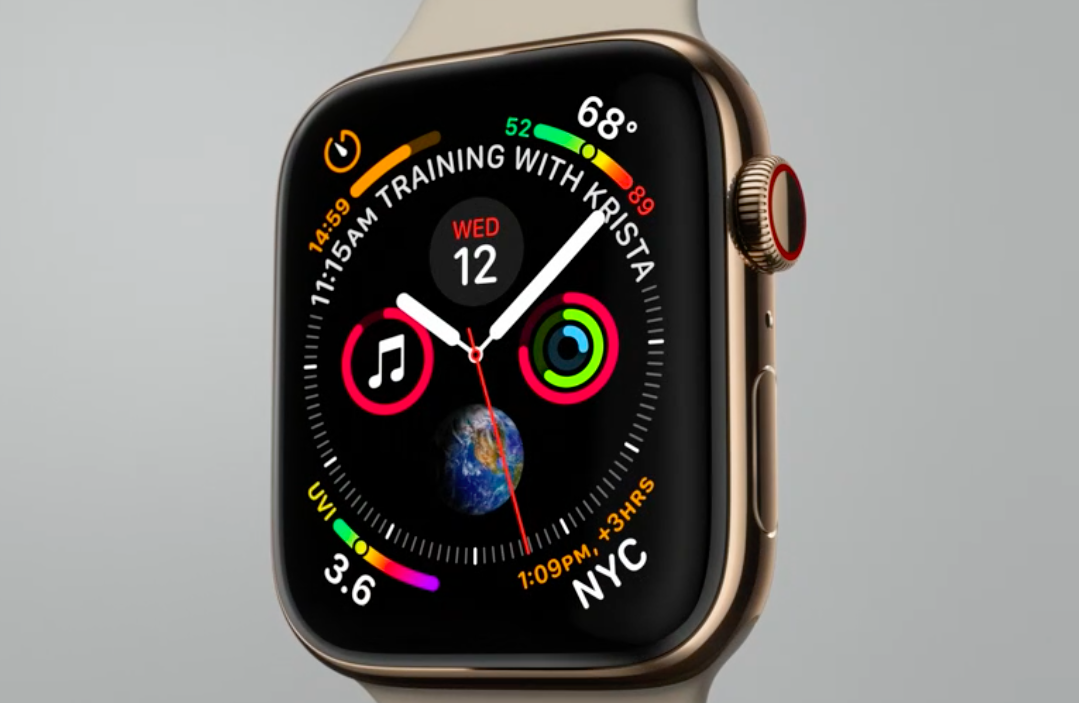 Apple announced the Apple Watch Series 4 during the iPhone 2018 event at the Steve Jobs Theater at Apple Park Campus, Cupertino, California.
Apple Watch Series 4: What's New?
The new Apple Watch Series 4, as expected, comes with a larger screen and newer case sizes of 40mm and 44mm. According to Apple, the new Watch screen has up to 30% more screen area. The new watch is also thinner than the previous generation. Apart from that, Apple has completely redesigned the user interface for the new Watch operating system and the larger screen. The screen will now show more information of all apps and more complications. A new watch face has also been developed, which can display up to 8 complications.
The digital crown now comes with haptic feedback and the built-in speaker is now 50% more powerful. The microphone is now between the digital crown and the Home button. The back of the Apple Watch Series 4 is now made of ceramic and more resistant sapphire crystal which allows better cell reception. It gets the new S4 SoC, which has a 64-bit dual-core processor that is twice as fast as before.
Apple has also included new accelerometer and gyroscope sensors which are also much better and can collect more data than before. The watch can also detect a fall, such as when the user trips and falls, the Apple Watch will know. The built-in heart rate sensor can detect up to three new heart conditions and it can also record an ECG when you place your finger on the digital crown.
Apple Watch Series 4: Price and availability
Okay, the price of the new GPS variant of the Apple Watch Series 4 is $ 399, while the version with GPS and cellular will set you back $ 499.
Apple will launch the GPS version in 26 markets, while the GPS + Cellular will be available in 16 markets. You can start ordering the watch on September 21, and pre-orders will begin this Friday.
Apple also announced that watchOS 5 will be available for download on September 17th.